Accepting Quotes for Commercial and Industrial
Putting Safety, Quality & Deadlines First
Mechanical Contractor Providing Commercial HVAC and Plumbing Services
to Boston, Worcester, Lowell, MA and Surrounding Areas
Sagamore offers a complete range of plumbing and HVAC services to commercial clients in nearly any industry. From new construction projects to ongoing maintenance, our team members are equipped to meet your needs at any phase of your facility's development.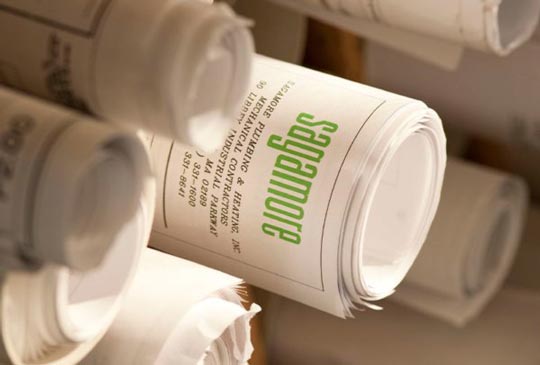 Our Services
Sagamore offers services and solutions to address nearly any HVAC or plumbing need in your facility. This includes:
Design-build services
Medical gases
Welding
Pipefitting
Fabrication
Refrigeration
3D CAD coordination
Indoor air quality
PMAs
Sagamore offers industrial HVAC installation, replacement, and design-build services for commercial clients. Our tireless dedication to timely delivery and customer satisfaction has earned us a high degree of loyalty and repeat business from our customers.
Our construction HVAC team combines cutting-edge techniques and technology with our ample resources and extensive experience. We've completed projects for clients ranging from retail centers and cinema complexes to major hospitals and secure biosafety laboratories. Using CAD systems, we can efficiently map out projects before the physical building construction even begins to offer streamlined solutions that keep costs under control and projects on schedule.
Industrial Plumbing Services
Our plumbing installation, replacement, and construction services cover all aspects of your plumbing system so we can maximize quality control throughout the project. Our plumbers complete extensive in-house training that ensures they're the most qualified professionals for your job. We're equipped to work with plumbing for laboratory, medical, and biohazard fluids and gases.
We use CAD planning to provide efficient plans and cost estimates for our construction projects. Roughly 90% of our projects utilize 3D modeling of the client's blueprints created by our in-house CAD engineers. Within our 13,000-square-foot plumbing fabrication center we can complete off-site assembly to minimize costs and keep workers to a minimum on your crowded job site.
Facilities Maintenance and Service
Sagamore offers personalized maintenance plans that are designed to simplify and streamline your HVAC and plumbing care. Our preventative tune-ups include a thorough inspection of your installations, so we can identify potential problems before they have a chance to escalate. You can't afford downtime in a large commercial facility, and we're dedicated to helping you avoid one.
Our preventative maintenance plans include 90-minute response times to emergency calls, so you can rely on a fast resolution for critical issues. Our team members are on-call day and night to keep your facility running smoothly.
At Sagamore, we take safety seriously. You can work confidently with our team members knowing that everyone at Sagamore is highly trained and fully equipped to provide the best services and solutions in the business. Sagamore's team members:
Are OSHA 30 certified
Complete extensive on-site training programs
Are Red Cross and CPR trained
Maintain full compliance with all applicable health, safety, and environmental laws
Working With Sagamore
From the beginning, Sagamore has been a company focused on education and innovation. It's our mission to provide the highest levels of job quality for every project. We're equipped to handle unusually complex work, meeting the latest standards in plumbing and HVAC for healthcare, biotech, and pharmaceutical businesses. Our team members are qualified and experienced with environmentally sensitive projects, process gas and biohazard plumbing, and high-security jobs. Here's what you can expect when working with us:
Complete satisfaction on what we communicate
One year warranty on craftsmanship
Ontime service & emergency services
Quality workmanship. Satisfaction guaranteed!
Real time communication & commitment to follow through
Customer centric mindset, listening to customers' needs & personable team members
Honest and ethical behavior & honest communication
Licensed and quality trained technicians
We service customers throughout New England including Vermont, New Hampshire, Connecticut, Rhode Island, Maine, and Massachusetts. Contact us now for a quote on your project.
Letters of Recommendation
HOW SICK BUILDING SYNDROME
AFFECTS HOSPITALS, HEALTHCARE
& COMMERCIAL FACILITIES.
What can hospital administrators, healthcare decision makers, and commercial facilities managers do in response to sick building syndrome? Download this whitepaper to find out!
Download the Free Whitepaper